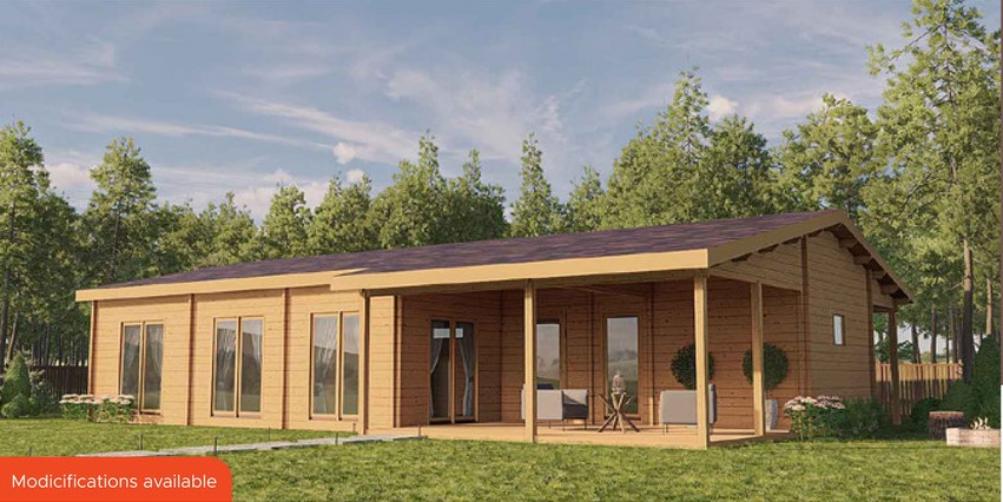 Self build lodge homes and pods throughout Spain. Self assembly rental pods and lodges for your land in Spain
Searching for a Self Build lodge property in Spain? We supply high quality solid timber lodge kits for you to assemble on your land in Spain, France and Portugal, All our lodge kits are made from ethically sourced timber and inspected for quality. Cut using the latest computer programmes and highly skilled operatives. Every lodge is quality checked . We then label and deliver along with full instructions for your build. Double glazing is available in uPvc or timber.
We now supply Camping pods for your site in Spain or France
All our camping pods are fully insulated (twin wall) self build camping pods for Spain represent excellent value,
For a camping pod solution in Spain or France please check out or range.
Camping pods are ideal for Leisure parks, fishing lakes and wedding venues in Spain and France.
For camping pods in many sizes for Spain or France look here.........................
La madera laminada (o de ingeniería) se utiliza para construir estas casas, ya que tiene una excelente eficiencia térmica y la integridad estructural. Debido al proceso de laminado, este tipo de madera no sufre virtualmente ningún encogimiento porque cada tablón es más seco que un tronco sólido. Manchas y conservantes se pueden utilizar, así como yeso y pintura, para lograr cualquier acabado, por lo que estos tablones muy versátil.
Ahora suministramos vainas de camping para su sitio en España. Para una solución de camping pod en España, por favor, echa un vistazo o rango, Las vainas para acampar en España están demostrando ser muy populares y nuestras vainas para acampar están disponibles en muchos tamaños. Para acampar vainas en muchos tamaños en España mira
Lodges to build in Spain or France, all our lodges can be built on your land in Spain or France Please browse our lodge range, self build camping pods are available for wedding venues and hotels
Solid Timber Lodge Construction kits for self build timber homes in Spain,
Sustainable timber self build homes,
These self build timber homes are available from one bedroom to five bedrooms.
Find a lodge kit for Spain, France and Portugal.
Affordable wooden easy assemble, self build houses in Spain,
Lodge Homes in Spain, Lodges for sale Spain, Lodge planning Spain, Spain lodges,
eco lodge Spain,
Lodges in Spain, Self build timber homes Spain,
Property sales Spain, Self build lodge kits Spain, Self build timber homes in France, Spain and Portugal.

lodge kits Spain, Build a house in Spain, Wooden Lodges Spain, Timber self build homes in Spain, France and Portugal.

Self build lodge kits Spain, Lodge Homes Spain, Bespoke Lodge for sale Spain lodge build in Spain,
Camping pods in Spain, Manufacturer of self build camping pods in Spain, Camping pod self build kits,
Bespoke Lodges for sale in Spain, Portugal and France.
Lodge Homes Spain is part of the Eco Lodge Cabins group.
Millfield Cottage Bank Lane Faceby TS97DA
and Los Amopolos, Torrequebrada Golf, Fuengirola, Costa Del Sol, Spain
Reg 07801738 Vat 174 7921 76